Welcome to the Obey Me! Wiki!
The wiki has
67,999
edits to
2,456 articles
on since its creation. Feel free to expand and contribute.
Before you do so, make sure you have a full understanding of the
RULES
.
Learn more about the community
here
.
This wiki contains spoilers, read with caution!
Become the master who brings the handsome demon brothers down to their knees and enjoy life at the Academy in the Devildom!
You have been selected to become an exchange student at RAD, a school for demons. Awaiting you are 7 demon brothers and a mountain of tasks...?!
There is only 1 rule you have to remember to survive...
One Master to RULE them all!
ABOUT THE GAME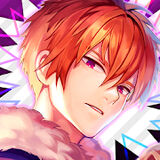 "Obey Me! One Master to Rule Them All" is a romance simulation and RPG card mobile game produced by NTT Solmare Corp. It is one of many dating simulation games from a dating sim brand called Shall We Date?

Users can experience a story filled with a variety of characters. There is a phone and messaging system as well as entertaining card battles involved. Get through a series of tasks and choose how you wish to enjoy your life in the Devildom!
Disclaimer
The Obey Me! wiki is organized by a voluntary association of individuals (a.k.a. fans). We, all contributors, are not employed under NTT Solmare nor are we NTT Solmare. All rights are reserved and attributed to NTT Solmare Corporation and its subsidiaries.